Jason Noma, MBA, PLC
Jason Noma, MBA, PLC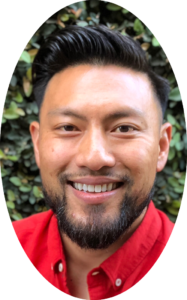 My life, work, and education have taken me on a circuitous path through work with purpose, work that just paid the bills, and everything in between. I've washed cars, sold dishwashers, and served as an American soldier in Iraq. After completing an MBA in Organizational Behavior, I spent six years designing and building recruitment and engagement programs at Tesla and Salesforce.
As a Tesla recruiter, I interviewed hundreds of people. Most were navigating some kind of transition: military to civilian, individual contributor to manager, money-motivated to mission-motivated, and countless other permutations. I learned that many people feel undervalued by their leaders, capable of doing more, and ready to do something about it.
Now, my purpose is to help guide people on their individual journeys. Our work together can focus on identifying your purpose, it can be practical like interview prep, and (because we live in the real world with rent and phone bills) it can be a combination of both.