Purpose and Presence: An Introduction to Synthesis Coaching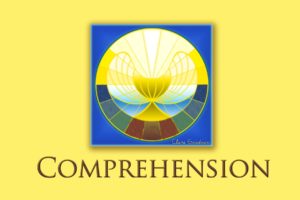 With Synthesis Center San Francisco, in collaboration with The Synthesis Center, Amherst, Mass ~ since 1980, a leading center for psychosynthesis education & training in North America
 An Introduction to Synthesis Life Coaching Program for Personal Growth
Join us as we begin our first weekend of Board Certified Coach Training to experience an introduction to our transformational life-coaching program.
This workshop is for individuals who are experiencing a call to manifest a fuller sense of purpose, meaning, and values in life and work and want to learn more about psychosynthesis and/or Synthesis Coaching.
Discovery…Insight…Wholeness
Synthesis Center SF welcomes interested individuals to participate in the experience of psychosynthesis as we spend Saturday and Sunday discovering what it means to "show up fully" to self and other: accessing deeper presence and quality of being. In psychosynthesis this is a process that is ultimately guided by connection to purpose: the "call of self" of our life's unfoldment.
Synthesis Coaching is a creative and dynamic process that revolutionizes the way people live and work, and is based on the principles and methods of psychosynthesis, a powerful tool that leads to transformational change, professional growth and self development.
If you work with people or groups in any capacity, Synthesis Coaching will give you a full framework for helping others lead more productive, fulfilling lives and achieve meaningful goals. And, even if you do not want to pursue a professional path as a coach, this process of theory, application and practice will help you show up more fully to your own purpose and relationship with others.
Participation and tuition for the weekend can be applied to tuition for those applying and accepted into the full 2017-18 Synthesis Coach Training Program which will continue, over the next 12-months.
Participation in this or future coach training is not a pre-requisite for attendance at this weekend…anyone interested in psychosynthesis and/or coaching is welcome to attend.
Dates:
April 22–23, 2017 – Introduction to Synthesis Coaching: Presence and Purpose
Facilitator:
Dr. Didi Firman,  Ed. D, LMHC, BCC; and with Susan Jewkes Allen, MSW, GCDF
Days and Times:
Saturday, April 22,  9 am – 6:30 pm
and
Sunday, April 23,  10 am – 3:30 pm
This program will run concurrently with our coach training, as a personal development pathway. Participants may credit hours in this program towards Synthesis Center SF Life Coach Training for entry application into the Board Certified Coach Training track to continue on with the program.
Tuition:
By April 14, 2017: $225
After April 14, 2017: $255
Location: Potrero Hill – San Francisco, CA (address upon registration)
Register: Contact us directly: Admissions@SynthesisCenterSF.com for PromoCode
Contact us for more information and

PromoCode:
(415) 999-9643
Learn more about Psychosynthesis and our Board Certified Coach Training Program at:
"Psychosynthesis has been so very important to me and has been the missing key to freedom in my life. It has opened me up in ways I never knew was possible!"
 – Sara V., Massachusetts