A Career that Fits Workshop:  Build a More Fulfilling Career Path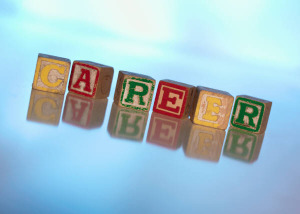 A Career that Fits Workshops offers you an opportunity to assess your skills and experiences to better align what you do with your strengths and interests.  This  can make all the difference to career satisfaction and success.
At the A Career that Fits Workshop you will have an opportunity to assess both your interests, skills and experiences to help inform and direct your career exploration and planning.  You will:
 Discover how your natural interests can uncover information about your best fit career path options assessed by the Strong Interest Inventory – giving you information about your "Career Personality" to the kinds of work you like to do, your work values, and the type of environments in which you thrive.
Assess your transferable skills, and create a preferred skill set; learn how to utilize this information to plan your next steps in building a career path that matches what you do with what you both do best and enjoy most.
Learn how to utilize your assessment results to self-market in your career development and job search, including how these can inform the development of a unique value proposition, and a more focused resume.
A Career that Fits Workshop participants will receive a personalized tutorial utilizing the results of their assessments, that will describe how to maximize use of the extensive O*Net database in their career planning, including exploring information on careers, accessing current labor market trends, salary information, and career exploration resources.
Skills assessment activities will be done during the workshop; the Strong Interest Assessments will be taken in advance of the workshop and includes an extensive personalized report. Upon registration, participants will be set up to complete the Strong Interest Inventory, online, prior to the workshop date.
Date: Saturday, March 10, 1:00 pm to 4:30 pm
Tuition: $165 includes assessments and all resource materials
Group size is kept small – advance registration required.  Register by contacting Facilitator. 
Facilitator: Susan Jewkes Allen MSW, GCDF 
Phone: (415) 728-8502
Email: sjallen@lifepluswork.org
To Register – the "Register Now" link below will take you to EventBrite to complete your registration: