9 Tips for Pro-Active Career Discovery, Exploration & Planning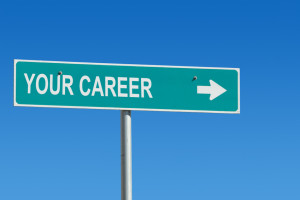 When working with clients, I encourage a creative and proactive approach to career exploration and planning.
Even when the dream job/opportunity/project appears, we need to prepare for the inevitable external and internal changes that happen all along the life-work journey.
In the rush of personal and professional day-to-day demands and responsibilities we can lose touch with a sense of future possibilities and even a sense of who we truly are.
Here are some snippets of what I talk about with my clients around the career discovery and planning process:
Career exploration and planning is a cycle – not a linear path.  
In the course of our life and work, we will circle round many of the same threads, themes and patterns.  Ideally we will learn and grow through these cycles of change and transition.
Know yourself and build on your strengths: your personality, interests, skills, values, experiences, needs, wants, dreams.
We find that many core elements of personality and interests, values, and preferred skills, remain consistent throughout our lives.
Do an inventory of your transferable skills, not just what you do best, but what you like to do most.
This can help to focus your career development around utilization of the skills that you do with a moderate to high level of proficiency and that give you the most enjoyment and satisfaction.
Commit to life-long learning.
Identify the skills you most want to develop and develop an action plan to do so.
Set goals and inform decisions by focusing on the intersection of:
a) What you truly enjoy doing: your "passion".
b) Your natural talents/skills: where you are most proficient AND what you most enjoy doing.
c) Money – the income that provides what you need and ultimately, what you want. Know Your Number!
d) Growth opportunity – professional development, market growth, etc.
(It is not unusual to hit the cement ceiling along many career paths – when we are unable to go any further because the opportunity for growth, in the job role/position or sector, is just not there)
Be entrepreneurial.
Whether you work for yourself or someone else, an entrepreneurial mindset will keep you nimble and adaptable in the ever-changing workplace.
a) Develop a unique value proposition that describes who you are, what you want to do, and what sets you apart and gives you an advantage – this is akin to developing your "brand".
b) Learn to identify opportunities and barriers in your world: labor market and cultural trends.
c) Develop a creative/innovative orientation to your world – make it a habit to regularly incorporate new routines and activities into life and work.
d) Expand your capacity to take smart risks. Try new things, explore new domains, develop new skills and interests.
7. Networking is important. Linkedin, professional networks, etc are all useful, however the most powerful impact can happen outside your conventional network.
Expanding your personal network, through community activities, volunteering, courses, workshops, travel, all of these open us to new people, new ideas, a broader sense of possibility and opportunity – many which we may have never considered before.
Prepare for "planned happenstance"
Intentionally place yourself in new situations to allow for meaningful coincidences/synchronicity to happen.
Never be complacent
Even in the "perfect" job situation and setting – change is inevitable and if you do the above you will be much more prepared for whatever life and work throw your way.
Susan Jewkes Allen, MSW, GCDF – Career Counselor, LifeWork Integration Coach; San Francisco Bay Area