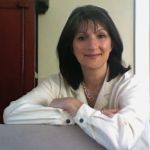 Susan is based in the San Francisco Bay Area,  and works with clients throughout the U.S., Canada and Europe.  She offers individual career counseling and coaching – in person and by phone/Skype – as well as workshops and special programs to guide career transition.


An early background as a clinician and psychotherapist formed an understanding about how work is a key determinant of health and well-being. Susan has consulted on work, health and entrepreneurship with governments, non-profits and business in the U.S., Canada, Europe, Africa and Asia, for the World Health Organization, Health Canada, the World Bank, the Inter-American Development Bank, United Nations and numerous educational institutions and non-profits.


In addition to private practice as a career counselor, and coach at Life + Work, Susan is an associate and career consultant at the Bay Area Career Center in San Francisco, where she applies her extensive experience and expertise in career and personality assessment in workshop settings.


Susan's expertise on career transition and health has been sought after in a variety of print and other media outlets, including CBC radio and the New York Times.
Read More About Susan's Practice
For information, to make an appointment or to register for a workshop please email or contact us by phone and we will be delighted to speak with you.
Email Us: info@lifepluswork.org
or
415.728.8502